The Iron Trial
by Cassandra Clare and Holly Black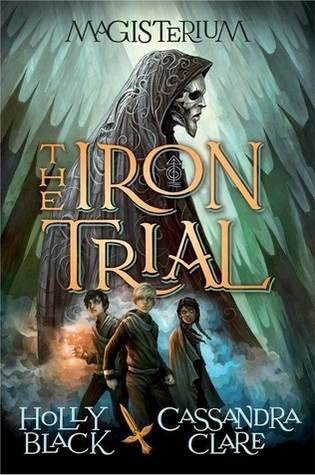 Most kids would do anything to pass the Iron Trial.

Not Callum Hunt. He wants to fail.

All his life, Call has been warned by his father to stay away from magic. If he succeeds at the Iron Trial and is admitted into the Magisterium, he is sure it can only mean bad things for him.

So he tries his best to do his worst - and fails at failing.

Now the Magisterium awaits him. It's a place that's both sensational and sinister, with dark ties to his past and a twisty path to his future.

The Iron Trial is just the beginning, for the biggest test is still to come . . .


I had a blast reading this book. It wasn't perfect and I really didn't care. I just had so much fun reading it.
I liked Callum as a character. He's sarcastic and a little awkward. It made for a lot of humor all the way throughout the book.
A lot of people are concerned about the similarities between this book and Harry Potter. Yes, there are some similarities but after a while it's not very obvious unless your entire reason for reading The Iron Trial is to find those similarities.

I've never read anything by Cassandra Clare but I do enjoy Holly Black's books. I'm looking forward to the next book in this series.

Thanks to the publisher and Netgalley for sending me a review copy.