The Room
by Jonas Karlsson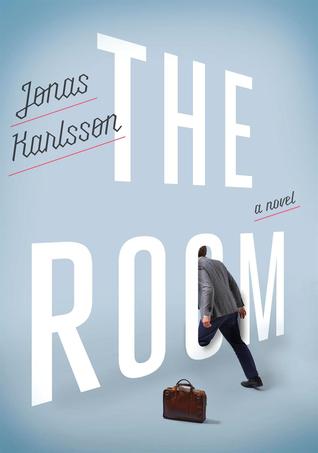 Bjorn is a compulsive, exacting bureaucrat who discovers a secret room at the government office where he works--a secret room that no one else in his office will acknowledge. When Bjorn is in his room, what his coworkers see is him standing by the wall and staring off into space looking dazed, relaxed, and decidedly creepy. Bjorn's bizarre behavior eventually leads his coworkers to try to have him fired, but Bjorn will turn the tables on them with help from his secret room. Author Jonas Karlsson doesn't leave a word out of place in this brilliant, bizarre, delightful take on how far we will go--in a world ruled by conformity--to live an individual and examined life.
I found myself oddly charmed by this book.
Bjorn is such an unlikeable character at first but his inability to understand social cues and his obsessive desire to be seen as a hard worker and a valuable employee made me look at him in a different light. He's a man who tries so hard to be everything to everyone that he ends up making enemies of them all. In the end he's a very lonely man who uses his work as a shield.
This book ambled along at a slower pace than I'm used to and I got the feeling that it vas very deliberate on the part of the author. I liked the story and loved the ending.
I'd recommend it to anyone who feels like an office drone or just enjoys an unusual story.
Thanks to Blogging for Books for the free review copy.