The Peculiar Life of a Lonely Postman
by
Denis Thériault
A beautifully tragic and thought-provoking tale that perfectly reflects the elegance and style of Murakami and the skill and plotting of Julian Barnes

Bilodo lives a solitary daily life, routinely completing his postal rounds every day and returning to his empty Montreal apartment. But he has found a way to break the cycle—Bilodo has taken to stealing people's mail, steaming open the envelopes, and reading the letters inside. And so it is he comes across Ségolène's letters. She is corresponding with Gaston, a master poet, and their letters are each composed of only three lines. They are writing each other haikus. The simplicity and elegance of their poems move Bilado and he begins to fall in love with her. But one day, out on his round, he witnesses a terrible and tragic accident. Just as Gaston is walking up to the post-box to mail his next haiku to Ségolène, he is hit by a car and dies on the side of the road. And so Bilodo makes an extraordinary decision—he will impersonate Gaston and continue to write to Ségolène under this guise. But how long can the deception continue for? Denis Thériault weaves a passionate and elegant tale, comic and tragic with a love story at its heart.
I think that maybe I wasn't the right audience for this book. I've read other reviews and most of them give it four or five stars and talk about the mastery of the writing and emotion behind it all.
For me? Not so much.
To be honest, I was bored for most of the story. While I certainly agree that the ending was a great surprise, it wasn't enough to make me like the book.
I didn't like Bilodo (let's be honest here, the dude's a creeper) and I didn't really care what happened to him or his haiku.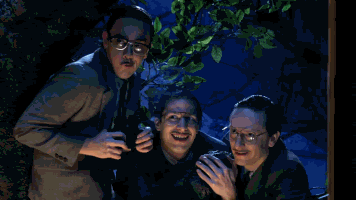 This is probably better suited to a reader who likes cerebral-type books with an emphasis on poetry and introspective thought.
Thanks to the publisher and Netgalley for sending me a copy to review.